a feature film
THE THORNS WE LIVE WITH
Written by Tony Gapastione
logline
A wealthy landscaping family, the Hatchets, reluctantly reunite over Thanksgiving weekend only to discover their mother's attempted suicide has left her in a coma. As they attempt to reconcile her affairs they uncover the skeletons in all of their closets and must come to terms with the past in order to make sense of their future.
synopsis
The Thorns We Live With is a dramady. (Mostly drama with a little bit of comedy). There are times when the characters physically fight with anger and there are times when they are in fetal position, holding one another weeping. There are times when the family is laughing hysterically with too much wine and there are moments when they are quiet, numb and entranced. And the whole time they are desperately praying to figure out their life...and the afterlife. This is grief. This is life. This film invites the audience to witness, experience and question how we make sense of our pain, how we heal and how we move on from life's tragedies and family dysfunction.
The Thorns We Live With reminds us if we are willing, we can experience love and hope in the most hopeless and confusing situations.
Some families grow together, some families are pricks, all families need therapy.
(Listen to the first act of our AUDIO VERSION HERE)
director's statement
My grandmother attempted suicide six years ago and it left her on life support. I was forced to make her end of life decision quickly, as there was no hope of life for her after her decision. She was removed from her ventilator within an hour of her arrival to the hospital. It was one of the most difficult experiences of my life.
Writing this film was healing for me. It gave me an opportunity to rethink things I wished I had done and said. Although my grandmother died of a self inflicted gun wound, I used this screenplay to recreate a different scenario. Dawne, the matriarch character in the film, overdoses with pills leaving her in a coma.
What if my family had more time to decide? What if we realized we all had deep pain that needed healing? What if my family members could talk to our comatose loved one? I made the choice to give my characters the opportunity to talk and engage with Dawne while she's in her coma. She awakens to each of them in a magically surreal way so they can talk. And in the story, we see how each of us sees life from our own point of view, and sometimes it's not always reality.
This film explores how we can heal our pain with honesty and humor. I wrote many scenes in which the family's conflict escalates to extreme levels that are largely based on true events. I also used creative liberty to bring reconciliation in meaningful ways in hospital rooms, chapels and backyard gardens. This film explores questions about the afterlife, sexuality, divorce, God and how we see ourselves when confronted with tragedy in a raw and rather rated R way. I tried to stay honest, and not keep it perfect and polished.
I also weaved in a real life story of my best friend who came out two years ago after hiding his sexuality over forty years. He married a woman, had children and hid his true self for fear of condemnation. This affected me deeply and helped me understand the burdens of the LGBTQ community, how we reconcile our understanding of theology and how dangerous doctrines that exclude others harm people. I want to challenge us to rethink how we read scripture. I want to invite audiences to reconsider how to make sense of the world through by finding hope in the midst of darkness, and acceptance in the midst of exclusion.
I want to direct this film in 2019 and I am looking for investors and a producing team who share my passion for storytelling as a powerful vehicle to effect change. I love producing and creating and will work hard to see this project come to completion. I have written and directed a myriad of short films and I am ready to make my feature film debut. I envision filming the story here in the Bay Area.
For references of my recent short films please click and watch these THREE titles: 1440 & Counting and Neighbor and Self.I.E
After being an ordained pastor for twenty years I am jumping into the film industry full time. I believe brave stories change the world and I know that cinema is on the leading edge of storytelling in our culture.
Tony Gapastione
Writer/Director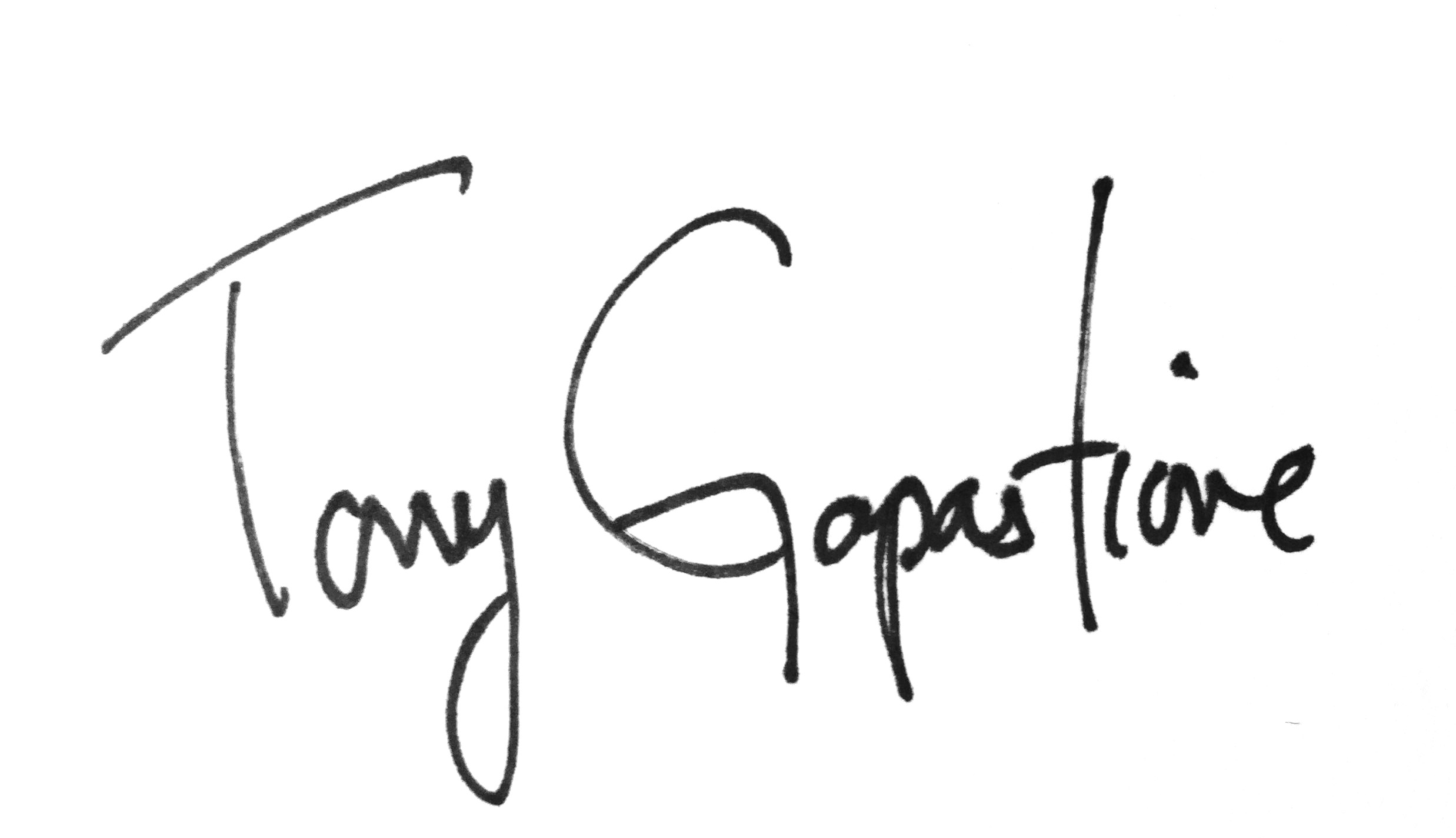 Ideal investors are one or all of the following:
love the arts and believe in the power of film to create transforming conversations that result in societal change.

want to craft opportunities for discussions on suicide. It shouldn't be taboo to discuss one's end of life wishes. This film will start conversations to help us care about mental illness and the sufferings of those who have endured losing a loved one to suicide. This film will give families an invitation to process with grief through the power of story with honesty, humility and humor.

are LGBTQ+ or allies who want to move the faith and sexuality conversation forward with compassion and humanity.

understand investing in film is about investing in artists, the makers of the film as well as the film itself and requires a long journey of production and distribution before seeing returns.

who've always wanted to be a movie producer, attend red-carpet events and film festivals or simply enjoy the pleasure of taking a film from idea to execution and seeing it on screen.

want to empower women, filmmakers of color and see a diverse group of actors cast in film. I am committed to partnering with women, people of color and the LGBTQ+ community.
The above link is the first twenty-two minutes of my film from a table read of local actors. I added some music and sound design to help you get to know the characters of "The Thorns We Live With" and visualize the world of the Hatchets.
Thanks for your consideration. If you'd like to read the script, invest or produce this film with me call or email. tony@bravemaker.com, 650-743-4547
Below are photos from our table read.